Innovations in Health Systems and Education Research
Innovations in Health Systems and Education Research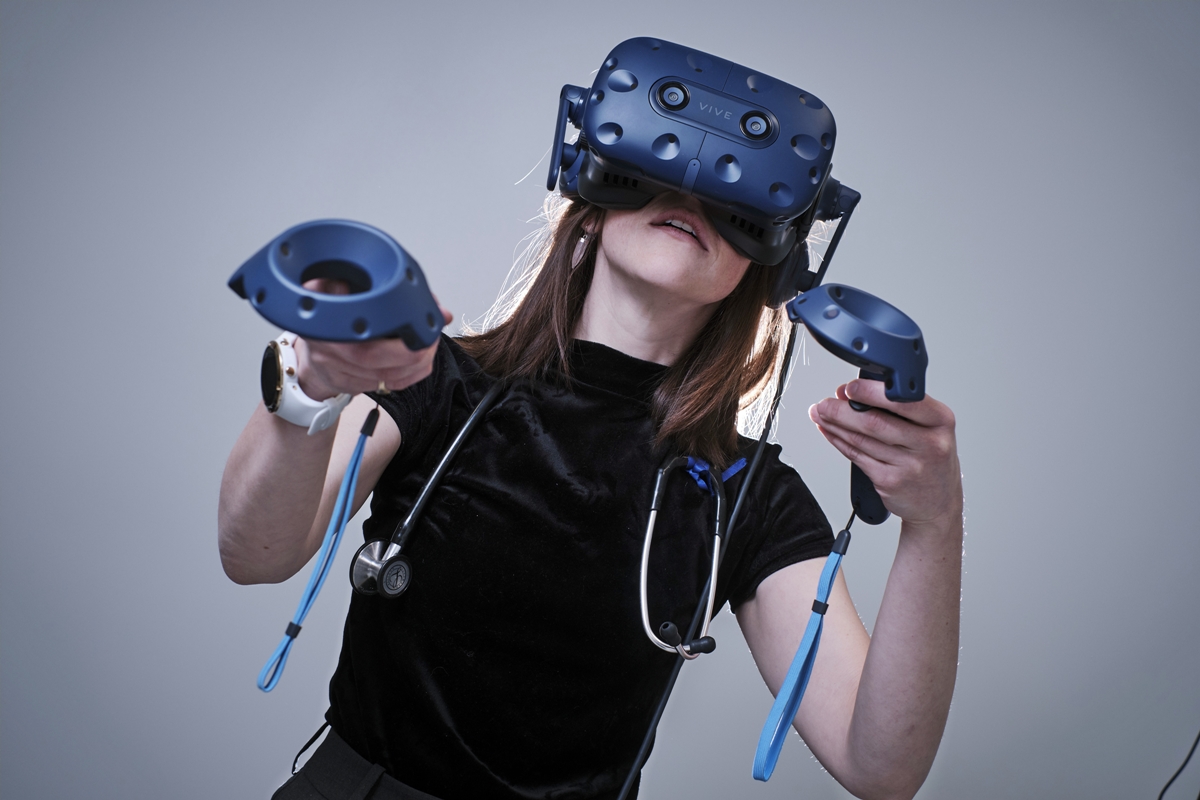 We explore how innovation can lead to new or better ways to solve problems. Through this research, we challenge existing ideas and assumptions of current health and education systems to see how new solutions can provide the best outcomes for health care providers, patients, educators and students.
Faculty members involved in Innovations in Health Systems and Education Research include:
Dr. Jill Bally - I engage with interdisciplinary researchers, family, and community members to develop accessible supportive resources and care for families of infants, children, and adolescents with life limiting and life threatening illnesses. By building on our past research, we are currently seeking to co-design and pilot test a pediatric palliative care electronic portal.
Cheryl Besse - I am interested in the scholarship of teaching and learning (SoTL), focusing on teaching innovations and providing effective feedback to enhance student learning in the clinical setting.
Dr. Carol Bullin - My research focuses on co-developing educational tools to improve treatment option decisions for Indigenous peoples living with Chronic Kidney Disease. Other interests include the prevalence of undiagnosed prediabetes and diabetes in Indigenous adolescents.
Dr. Diane Campbell - My research focuses on promoting the integration of advanced practice nurses into continuing care facilities to provide primary care and to increase the quality of nursing care for our aging population.
Dr. Roslyn Compton - Using a patient-oriented research approach, my research focuses on developing new models of care for rural and urban long-term care home residents, families, staff and stakeholders to improve quality of life through equitable and resident-centered care.
Karen Juckes - My research is focused on pediatric pain management in acute care, community based chronic pain management, clinically focused interprofessional education (IPE) for undergraduate students and faculty/student support in clinical settings.
Dr. Arlene Kent-Wilkinson - My research areas include mental health within offender populations, Indigenous health, forensic nursing education, and study abroad experiences. My expertise is in qualitative methodologies; specifically interpretive design (ID) and mixed methods.
Dr. Tania Kristoff - I am interested in doing what I can as a researcher to support the achievement of Indigenous postsecondary students.
Dr. Mary Ellen Labrecque - My research focuses on rural and remote nursing practice (including advanced practice nursing) and the delivery of primary health care to address the determinants of health of populations in rural and remote communities.
Dr. Don Leidl - My research focuses on exploring the potential of virtual reality as a teaching strategy in nursing education.
Janet Luimes - My research focuses on nurse practitioner education and integration of nurse practitioner's into the health care system.
Dr. Kelly Penz - My program of research explores the nature of practice and psychosocial wellbeing of health care professionals who provide care in demanding and under-resourced areas (e.g., palliative and end of life care, rural/remote settings) provincially and nationally.
Kathy Rodger - I am interested in how to mentor and support nursing instructors who teach nursing students in acute healthcare settings.
Dr. Noelle Rohatinsky - My research focuses on enhancing health service delivery and access to care in an effort to positively impact patient, family, and provider experiences and outcomes within the healthcare system.
Dr. Helen Vandenberg - I am a nursing and health historian seeking to better understand and educate others about the history of health systems in Western Canada. My goal is to help health care providers avoid repeating the mistakes of the past, and better strategize to meet the challenges of the present and the future.