Uniforms
Student Uniforms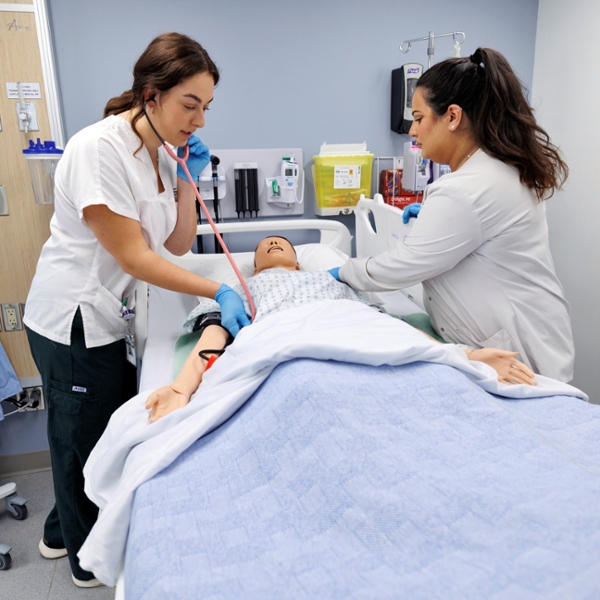 A standard uniform is required for all students enrolled in undergraduate nursing programs at the U of S. Uniforms worn during clinical practice while working with patients/clients will enhance professionalism, infection control, personal safety and role identification.
Students in the Bachelor of Science in Nursing program require a uniform upon admission to Nursing for year two, following the pre-professional year of the program. Students in the Post-Degree Bachelor of Science in Nursing option should purchase their uniforms in their first year of study.
Uniforms sourced from Mobb Medical, PROfessional Choice and Barco Uniforms can be ordered and purchased from the suppliers listed below. Additionally, students can order their uniforms online from The Uniform Choice and the Saskatchewan Abilities Council's Vetlinens website. If students choose to order online, they have the option to pay using a credit card or PayPal. Students can try on uniforms prior to purchasing (see locations below); however, the website also has sizing charts to help determine exact sizes. To ensure a reasonable shipping expectation time, we ask students to allow at least three weeks from the time they place their online order.
Uniform Suppliers
For northern students in La Ronge, Île-à-la-Crosse and North  Battleford:
Please see the uniform suppliers list above.
Uniform Styles
Uniform tops are white with the U of S crest embroidered on the upper left side and pants are dark green (spruce or forest). If students choose to wear a jacket/sweater to clinical, it must be an approved U of S crested white uniform jacket. See the following links for the list of approved styles and a preview of available style options.
Once students have selected a style and size, the suppliers will send the uniforms out to have the U of S crest embroidered onto the top. Please order as soon as possible once accepted into the program to avoid delays as order processing may take up to three weeks. Students cannot attend clinical without a standard College of Nursing, University of Saskatchewan uniform. Please see the Professional Appearance Policy for more information.