Doctor of Philosophy in Nursing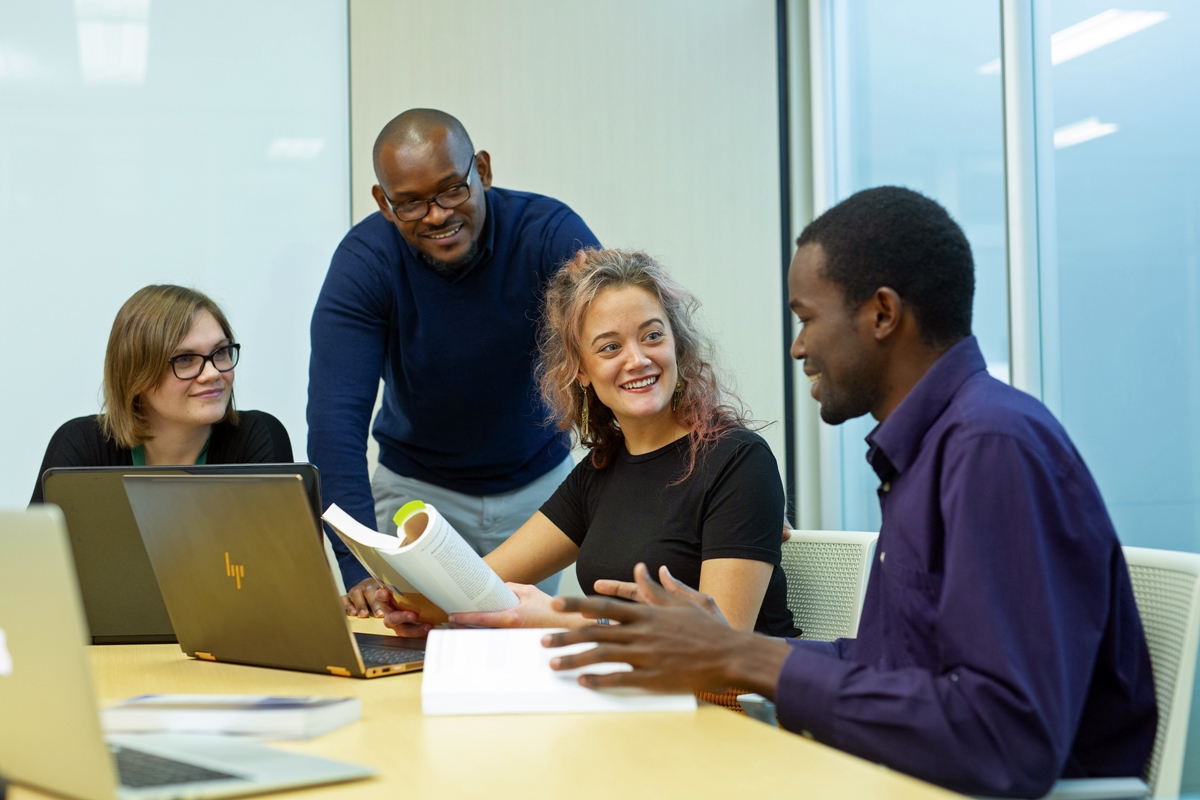 The College of Nursing Doctor of Philosophy in Nursing (PhD) program prepares nurse scholars to become leaders that advance nursing as an academic, research and practice discipline. During this program, doctoral students will participate in critical appraisal, knowledge generation, research synthesis and knowledge transfer. As graduates, these nurse scientists will contribute to the health and well-being of individuals, families and communities with recognition of their diversities, vulnerabilities and their environments for health and care.
Objectives
The PhD program prepares nurse scientists who will:
develop in-depth knowledge of a substantive area of nursing science
develop conceptual and analytical skills in nursing knowledge, theory development and theory testing
integrate knowledge from nursing and related disciplines that supports health for individuals, families and communities at the local, national and international levels
actively participate in the development of nursing knowledge, adding to the evidentiary base for nursing practice
demonstrate excellence in nursing scholarship
model values consistent with integrity in science and professional nursing
provide leadership in the nursing profession
advance nursing as an academic and practice discipline
demonstrate skills in scholarly writing, grant application and knowledge transfer
work collaboratively with professionals, scientists in other disciplines and other stakeholders to solve problems and challenges to effect improvements in health for populations within the context of diversity and vulnerability
conduct original doctoral research that will lead to a future program of research
Students will participate in a program with courses designed to meet student needs for specialization. The learning environment supports inquiry and is intellectually rigorous, stimulating and challenging. Mentorship opportunities are available in research, teaching and leadership in the College of Nursing. Further opportunities for interdisciplinary research and practice are available through the College's association with the other University of Saskatchewan health sciences disciplines. Course subjects include nursing science and philosophy, nursing research methodology and a cognate area relevant to nursing.
Courses are offered using a blended learning model with both live web-conferenced seminars (synchronous) and online delivery (asynchronous). Students must live within North America for the synchronous online web-conference seminar classes. Asynchronous online classes do not have a set class time and work is completed on students own schedule, within the parameters of course timelines.
Degree requirements can be found here.
College of Nursing PhD Program Overview