Health Equity Research
Health Equity Research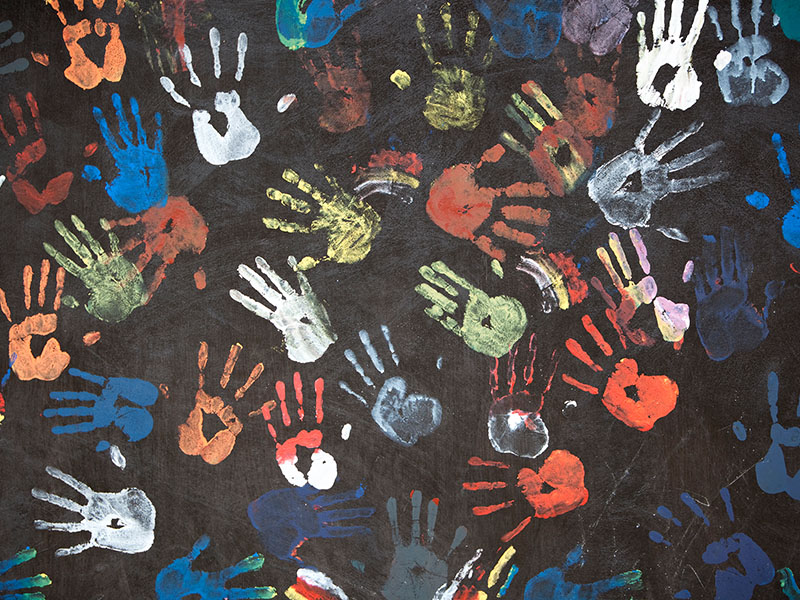 We embrace the notion of fairness. Health inequities occur when this notion is challenged; leading to poor health outcomes across social, demographic and geographic groups of people. Through our research, we strive to identify, prevent and remove these barriers to health.
Faculty members involved in Health Equity Research include:
Dr. Angela Bowen - My program of research focused on Indigenous birth will help to reduce the gap in health equities between Indigenous and non-Indigenous peoples.
Dr. Anthony de Padua - My goal is to engage both Indigenous and non-Indigenous communities, organizations, and individuals in order to have them achieve a more equal partnership with the health care system.   
Dr. Gerri Lasiuk - Gender is a social determinant of health associated with several factors that increase girls' and women's risk for poverty, homelessness, and poor health. Our interdisciplinary and cross-sectoral team is assessing the health and health care needs of homeless women and children in Regina, Saskatchewan. The findings will lay the foundation for intervention studies to address the health and health care needs of this vulnerable and under-served population.
Dr. Geoffrey Maina - My goal is to engage in research that improves clinical and social outcomes among marginalized populations such as those at risk of HIV infection, and substance use and addiction in Northern Saskatchewan.
Dr. Wanda Martin - My current health equity work is developing a grounded theory on how practitioners navigate the ethical concerns when delivering health equity programs. I am also developing research with a multidisciplinary team on addressing stunting in East Africa with a planetary health approach.
Dr. Pammla Petrucka - Working with communities both locally and globally is foundational to my research program which embraces Indigenous knowledges, engages the most vulnerable and at-risk members of communities, and enables development of community-based sustainable solutions.
Dr. Louise Racine - My program of research focuses on immigrant and refugee health. I am interested in exploring and explaining the influence of marginalization on health outcomes among vulnerable populations across the lifespan.
Dr. Donna Rennie - My current work in this area is examining sleep quality and related environmental factors (housing and social conditions) associated with asthma and sleep apnea in First Nations and rural populations.
Students involved in Health Equity Research include:
Margie Burns - My goal is to identify and address inequities between urban and rural Canadians when a family member is critically ill and requires advanced critical care services.
Carmen Dell - My current work strives to reduce the prevalence of persons living with mental health challenges in the criminal justice system through collaborating with the Saskatoon Mental Health Strategy Court (SMHSC). My research involves participant perspectives on how this court and its partners assisted them in improving their health and wellbeing, and ways that the court may improve its processes.
Virginia Deobald - My current work focuses on residents living with dementia in rural long term care facilities. My goal is to advocate and provide evidence to improve care best practice for these residents.
Melissa Dykhuizen – The goal of my research is to develop a better understanding of how transgender patients experience cervical cancer screening so that nurses and other healthcare practitioners can provide gender inclusive pap testing.
Amber Gilberto - Women in the military and RCMP represent a distinctive sub-group based on their gender. My research will address the unique transition needs of female veterans from Operational Stress Injury Clinics into the community.
Anne Hyde - My current work in this area explores the differences in functional status (the ability to perform the tasks necessary to live independently) between rural and urban older adults. My research also focuses on factors that may worsen or improve functional status in these groups.
Sharleen Jahner - My goal is to identify the impact of exposure to distressing traumatic events on the psychological and physical wellbeing of nurses who live and work in the same rural community from a social context.
April Mackey – My current work in this area explores where and how Information and Communication Technologies are being used to support and empower disadvantaged women.
Lindsey Vold - I am interested in how health systems contribute to healthy communities. Specifically, I am interested in how stunting in East Africa functions as an outcome of health systems interacting. I hope to explore ways to successfully challenge structural barriers that impact at-risk populations globally.
Mary Ellen Walker - My current work in this area explores how government policies related to social welfare spending impacts the outcomes of health interventions aimed at preventing disease.