Biography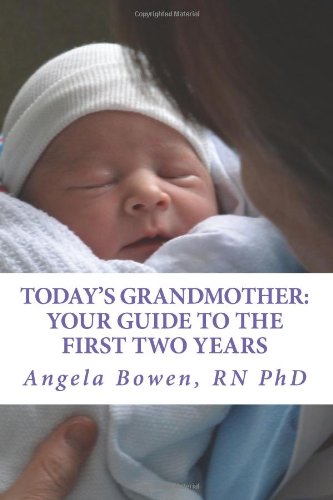 Angela Bowen is a Registered Nurse, trained midwife, with a PhD in Community Health and Epidemiology, with a focus on socially vulnerable, including Aboriginal, mothers. She has extensive clinical, educator, and administrator experience in Obstetrics and Mental Health and is a trained midwife. Her research focus, Maternal Mental Health, brings these areas together.
Angela has been successful as Principal Investigator on several Canadian Institutes for Health Research funded projects. She was awarded a Saskatchewan Health Research Foundation New Investigator Establishment Award to evaluate the Maternal Mental Health Program that she spearheaded in Saskatoon. 
She received a Founders Award from the Saskatchewan Prevention Institute in recognition of her efforts to improve the lives of mothers and their children.
Angela is on the Executive Board of the Marcé Society Chair of the Research Committee of the Canadian Association of Perinatal and Women's Health Nurses (CAPWHN) She is presently involved in writing the guidelines for Family-Centred Maternity and Newborn Care Guidelines with Health Canada and Nutrition guidelines for the Society of Obstetricians and Gynecologists of Canada (SOGC).
Angela was awarded an Alumni of Influence at the 75th Anniversary of the College of Nursing. She is currently active in knowledge translation activities to increase awareness of maternal mental health and currently leads the MotherFirst Strategy, which developed policy recommendations to address gaps related to maternal mental health, including education, screening, and treatment.
Present projects include
:
Research Interests
Women's & maternal mental health
Publications
Li, H., Bowen, A., Szafron, M., Morasas, J., & Muhajarine, N. (2015, June). Maternal Mental Health: A Shared Care Approach. Primary Healthcare Research and Development.
Rahman, K., Bowen, A., & Muhajarine, N. (2014). Examining the factors that moderate and mediate the effects on depression during pregnancy and postpartum. Journal of Pregnancy and Child Health, 1(2), doi: 10.4172/2376-127X.10.
Olson, T., & Bowen, A. (2014). Dispelling Myths to Support Breastfeeding in Women With Postpartum Depression. Nursing for Women's Health, 18(4), 304-13.
Pugh, N., Hadjistavropoulos, H., & Bowen, A. (2015, April). Client experiences of guided internet cognitive behavior therapy for postpartum depression: A qualitative study. Archives of Women's Mental Health, 18(2), 209-19.
Bowen, A., Baetz, M., Schwartz, L., Balbuena, L., & Muhajarine, N. (2014). Antenatal group therapy improves worry and depression symptoms. The Israel Journal of Psychiatry, 51(3), 226-31.
Olson, T., Holtslander, L., & Bowen, A. (2014). Mothers Milk, Mothers Tears. Clinical Lactation, 5(1), 9-15.
Bowen, A., Duncan, V., Peacock, S., Bowen, R., Gawley, L., Campbell, D., & Muhajarine, N. (2014). Mood and anxiety problems in perinatal Indigenous women in Australia, New Zealand, and North America (including Hawaii): A critical review of the literature. Transcultural Psychiatry, 15(1), 93-111.
Austin, M-Paule, Bowen, A, & Marcé Society. (2014). Marcé International Society position statement on psychosocial assessment and depression screening in perinatal women. Best Practice & Research Clinical Obstetrics and Gynaecology, 28, 179-187.
Cowie, N., Bowen, A., Kuling, S., Premkumar, K., Burbridge, M., & Martel, J. (2014). Health Quality Improvement Using Instructional Communication and Teamwork Videos: An Outcome Study. Creative Education, 5, 36-45.
Warnock, F., Bowen, A., Soares, C., Glover, V., Oberlander, T., Nepomnaschy, P., ... Galea, L. (2013, July). Taking action to close the gaps in research of perinatal mental health. Archives of Women's Mental Health, 16(1), S103.
Kramer, J., Stewart, N., Muhajarine, N., & Bowen, A. (2013). Nausea and Vomiting of Pregnancy: Prevalence, Severity and Relation to Psychosocial Health. MCN. The American Journal of Maternal Child Nursing, 38(1), 21-7.
Grants
Grants, Awarded (Peer-Reviewed)
Bowen A (Co-principal Investigator), Banga K (Co-principal Investigator), Waldner C (Co-investigator). Postpartum Depression: Recent Immigrant Mother's Perspectives, Qualitative study of East Indian new mother's perceptions of social support postpartum. *PhD Student from the School of Public Health who I co-supervise. Community-Engaged Scholarship Research Seed Funding. Total: $6,000.00 for 2014-07 to 2016-01
Marriott R (Principal Investigator), Bowen A (Co-investigator), Hauck Y (Co-investigator), Kendall S (Co-investigator), Walker R (Co-investigator), Martin T (Co-investigator). Cultural sensitivity of Aboriginal women birthing in urban maternity facilities, National Health and Medical Research Council-Australia (equivalent to CIHR). Total: $1,052,476.00 for 2014-04 to 2018-06
Stewart M (Principal Investigator), Beiser M (Co-investigator), Bowen A (Co-investigator), Dennis CL (Co-investigator), Kushner K (Co-investigator), Makwarimba E (Co-investigator), McKenzie K (Co-investigator), McGrath P (Co-investigator), Shizha E (Co-investigator), Yohani S (Co-investigator). Supporting the mental health of refugee adolescents and parents, CIHR Planning Grant. Total: $25,000.00 for 2014-03 to 2015-03
Marriott R (Principal Investigator), Stanley F (Co-investigator), de Klerk N (Co-investigator), Walker R (Co-investigator), Bowen A (Collaborator). Promoting positive perinatal mental health, parenting, cultural and spiritual wellbeing, and resilience in young Aboriginal parents residing in three locations in Western Australia., ARC Discovery Indigenous Grant. Total: $340,000.00 for 2012-06 to 2015
Bowen A (Principal Investigator), Muhajarine N (Co-principal Investigator), Bowen R (Co-investigator), Hatton L (Co-investigator). Feelings in Pregnancy and Motherhood: Child and Maternal Outcomes, Canadian Institutes of Health Research Saskatchewan/Regional Partnership Program Saskatchewan. Total: $161,955.00 for 2010 to 2016
Contracts, Awarded (Peer-Reviewed)
Bowen A (Principal Investigator). Maternal Mental Health Therapist Pilot Project: KidsFirst Battlefords, Evaluation of the pilot maternal mental health counsellor/therapist program offered through KidsFirst Government of Saskatchewan. Total: $60,000.00 for 2012-11 to 2014-12
Grants, Completed
Bowen A (Principal Investigator). Proposal Development Award, University of Saskatchewan. Total: $1,000.00 for 2014-05
Ferguson L (Principal Investigator), Berry L (Co-investigator), Spurr S (Co-investigator), Fowler-Kerry S (Co-investigator), Kent Wilkinson A (Co-investigator), Hewson K (Co-investigator), Besse C (Co-investigator), Bowen A (Co-investigator). Enhancing the student learning experience through lecture capture, University of Saskatchewan. Total: $4,000.00 for 2013-03-13 to 2013-08
Kirkham J (Principal Investigator), Bowen A (Co-investigator), Baetz M (Co-investigator). Eating Disorders and Exercise Behaviours in pregnant and postpartum women, Thakur Eating Disorder Grant. Total: $3,200.00 for 2011 to 2013
Bowen A (Principal Investigator), Sask Prevention Institute (Co-investigator). Maternal Mental Health Strategy: Building Capacity in Saskatchewan, RBC Faculty Development Award. Total: $50,000.00 for 2009 to 2013