Dean of Nursing Message September 2021
Welcome!
It gives me great pleasure to welcome you to the 2021 – 2022 academic year at the University of Saskatchewan (USask). I am the newly appointed College of Nursing dean and look forward to serving in this position for years to come.
I completed my nursing education in South Africa before moving to Canada in 2003. I have been working at the University of Alberta for the past 18 years, most recently as the Associate Dean of Global Nursing and the Interim Associate Dean of the undergraduate nursing program. My research focuses on the social determinants of health and the sustainable development goals and more specific access to health care for vulnerable populations.
I believe through collaboration with our internal and external stakeholders, the College of Nursing will be, as stated in the Colleges' vision statement: "a world leader in educating nurses in interprofessional health care, research, practice, innovation, capacity building and policy development." I am excited to begin leading a number of new initiatives within the College of Nursing to add to the already great work contributing to this vision.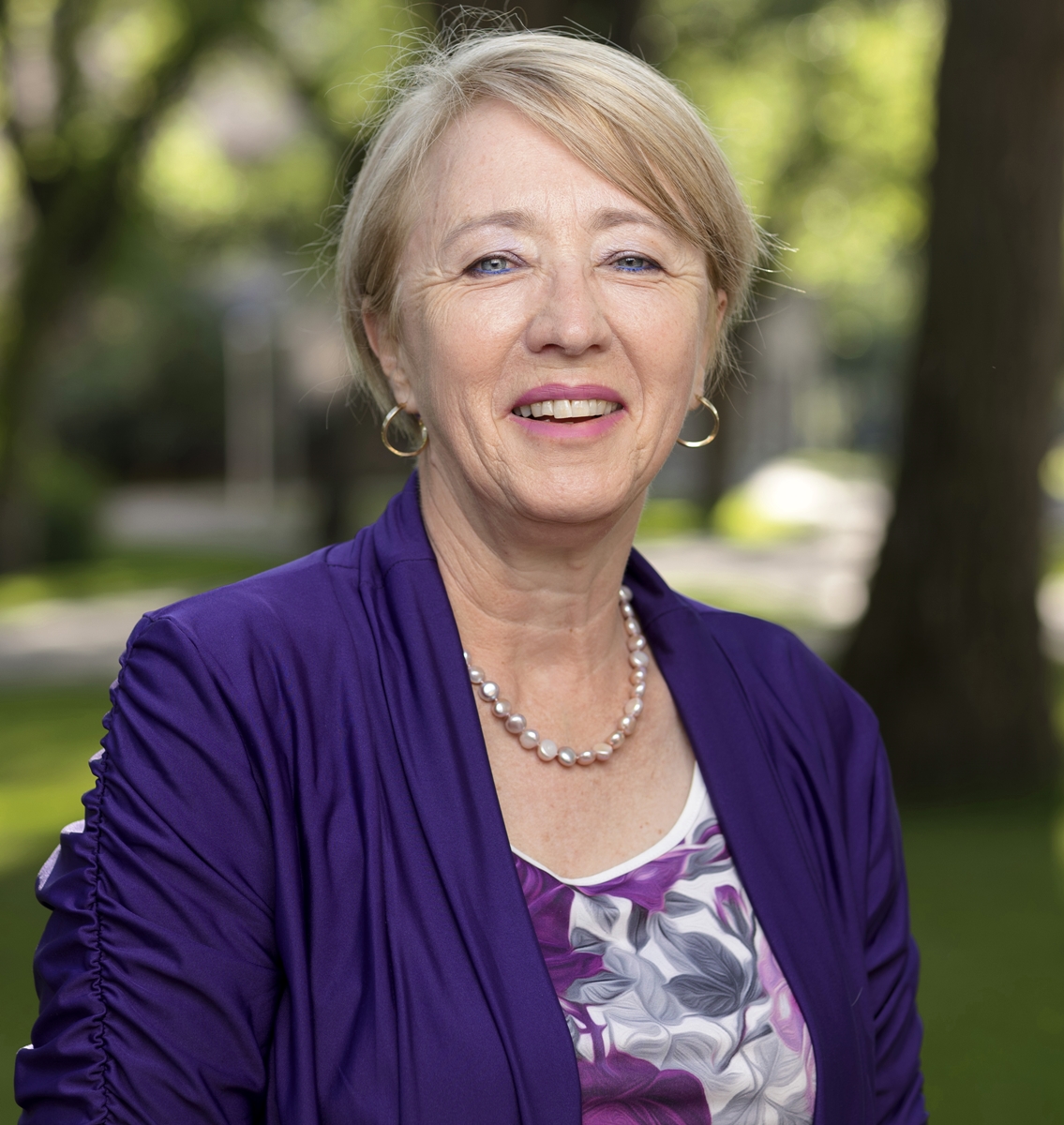 The last academic year was undeniably a different year with unique challenges, but under the leadership of interim dean Cindy Peternelj-Taylor, the College rose to the occasion and delivered excellent nursing education, research, and service.
The College of Nursing continues to lead the nation in Indigenous student recruitment and retention, with 20.2% of our undergraduate program and 18.0% of our overall student body self-identifying as Indigenous peoples. In 2020, 20.2% of College of Nursing graduates were those who self-declared as Indigenous.
USask campuses in Saskatoon, Prince Albert, and Regina support undergraduate nursing sites in La Ronge, Île-à-la Crosse, and Yorkton, while our graduate programs continue to offer flexibility and access to students across the province, the country, and internationally. This innovation at the USask College of Nursing provides access to nursing education for people living in rural and remote communities, who then contribute to the sustainability of an interprofessional healthcare system as caring and compassionate nurses.
In the coming months, the College of Nursing will focus on the development of a new innovative undergraduate curriculum, as we continue to uplift and make foundational the relationship-based teachings brought to the College by the Indigenous Research Chair in Nursing, Dr. Holly Graham. These activities will contribute to the quality of our nursing education to be among the best globally. We will continue to strengthen nursing, health, and the health care system by creating and integrating knowledge from research, education, and practice.
I look forward to joining the dedicated group of faculty, staff, and students in the USask College of Nursing, and connecting with our proud alumni near and far.
Sincerely,
Solina Richter DCur, RN
Dean and Professor, College of Nursing