New Year Greetings from Dean Richter
Dr. Solina Richter wishes everyone a Happy New Year and provides an update from the College of Nursing.
Happy New Year! Welcome to the University of Saskatchewan College of Nursing.
2021 was an exciting year for me, as I joined the USask College of Nursing in August. But like most of you, I am happy to welcome 2022 and hopefully the beginning of a post-pandemic world. Although I realize the world is still fighting the battle against COVID-19, I am optimistic we have learned how to successfully navigate these complicated times.
Since joining the College of Nursing in August, I have learnt so much and met so many incredible people. I have settled into life in Saskatchewan and feel fortunate to call such a beautiful place home. I am moved by the kindness of the people of this province and the warm welcomes I have received.
Our nursing students are working incredibly hard to progress through their programs during uncertain times. Nursing can be a challenging profession, but the perseverance our students have shown to adapt to the constantly changing world during their studies, gives me confidence they will excel as registered nurses.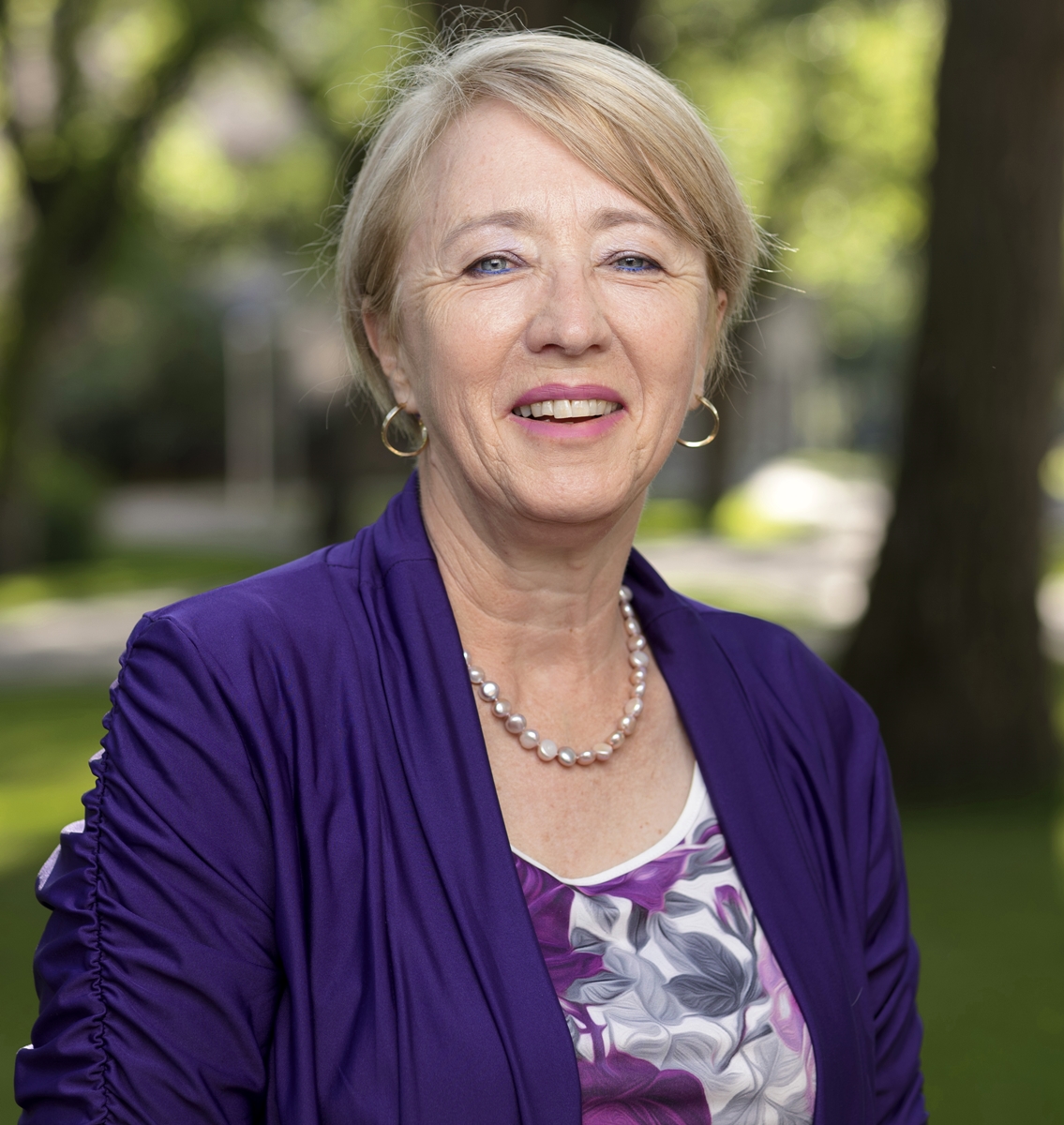 Across the world, everything and everyone has been impacted by the pandemic, but nowhere more than healthcare. I have been a registered nurse for over three decades and I cannot recall anything having as much of an impact on the health system, patients and families, healthcare teams, and on the nursing profession. Not only are our alumni working on the front lines in direct care, they are also working in nursing education and leadership – all nurses have been impacted.
Faculty and staff in the College of Nursing worked hard to move theory classes to remote delivery, restructure in-person labs, and find new ways to do clinical experiences throughout the pandemic. Now as we move forward in 2022, the shift to in-person learning and on-campus work will also require effort, patience, and flexibility as we adjust. I know it is difficult to plan for the future during these unprecedented times, but I am confident the decisions being made at the University of Saskatchewan reflect the best interests of USask students, faculty, and staff.
In all decisions we make, safety and wellbeing will remain our number one priority. We will continue to communicate all College of Nursing updates in as timely a manner as possible.   
I wish everyone well as we embark on 2022.  
Sincerely,
Solina Richter DCur, RN
Dean and Professor, College of Nursing