As part of ongoing efforts to eliminate the gap between Aboriginal and non-Aboriginal health, it is important that research is used to guide development of policy and implementation of strategies. It is also important to make note of perspectives and traditions of Aboriginal communities in supporting and sharing their practices for healing and health. A number of faculty and graduate students have focused their scholarly work on Aboriginal health issues and practices.
If you would like to know more about our Aboriginal health research or would be interested in collaborating with the College on a particular research project of relevance to your community or nursing practice, please contact our Strategist for Outreach and Indigenous Engagement or feel free to get in touch directly with our profiled researchers below.
Deanna Bickford
PhD candidate Deanna Bickford's research project "Where Do I Get Porcupine Quills? An Exploration of Winter Counts as First Nations Ways of Knowing for Youth" explores the use of traditional Dakota "winter counts" as First Nations ways of knowing and sharing knowledge.
It is important to understand what health means to First Nations youth and how these youth come to understand health. Approximately half of the First Nations population in Saskatchewan is under 19 years of age. First Nations youth are at high risk for developing long-term health related problems, being hospitalized, being incarcerated, committing suicide and becoming infected with HIV. Past health research and health system efforts have focused on Western knowledge in an attempt to reduce the individual's risks and to decrease costs to the health care system, but the time has come to reconsider how we engage First Nations youth in learning about their meaning of health and ways of knowing from a First Nations lens. Oral and visual methods, such as winter counts, may lead to improved health individually and collectively through better health policies, more effective research and perhaps creative health delivery models. This research is open to mutual capacity building and co-research in the pursuit of meaningful and innovative approaches to understanding and achieving health for First Nations youth.
Angela Bowen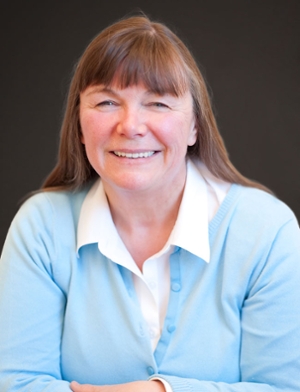 Associate Professor Angela Bowen has extensive experience conducting research on maternal mental health and has been applying her knowledge in an international indigenous perspective with co-researchers in Australia, New Zealand and the USA.
She has been awarded funding from Australia's National Health and Medical Research Council (NHMRC) Partnership Projects Grant ($999,499 AUD) as part of a team exploring Cultural security and Aboriginal birthing women. The partnership will investigate the best possible contemporary, culturally secure maternity care for Aboriginal women birthing in an urban health setting. In previous studies, Bowen has found Aboriginal women are somewhat more likely to experience antenatal depression, but significantly more likely to experience self-harm thoughts. Altogether they are a very resilient group when accounting for an overall higher number of children to care for, lower education and income levels and higher behavioural risks. Bowen also has an extensive outreach background, leading the MotherFirst provincial working group that has developed policy recommendations to address gaps related to maternal mental health, including screening and treatment and is the author of "Today's Grandmother: Your Guide to the First Two Years" (2013). Aboriginal maternal mental health is a socially significant issue, but still poorly understood and little acknowledged, particularly for vulnerable women. Bowen's research is filling important knowledge gaps and informing better policy to better address this topic.
Holly Graham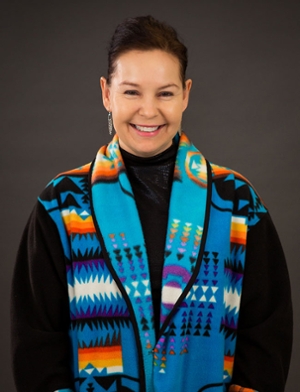 Assistant Professor Holly Graham received a Saskatchewan Health Research Foundation (SHRF) establishment grant for a research study entitled "Restoring Indigenous miyo-mahcihoyān (physical, mental, emotional, and spiritual) well-being."
Indigenous peoples do not have the same health status as other Canadians and these health disparities contribute to increased costs and have an impact on the quality of life for both Indigenous and non-Indigenous peoples. This study using community-based participatory research processes will guide the development, implementation and evaluation of a community-based program designed to facilitate empowerment; thus, improving the health and well-being within the Thunderchild First Nation. When asked about the research study, Graham said, "I am thrilled to have the opportunity to engage my community in a research project using Participatory Processes and Transformative Action Research. The Chief and Council of the Thunderchild First Nation are also very pleased, excited for this project to begin and voiced that this research project supports their community vision, mīyo wīcihitotān, "let's work together in a good way."
Arlene Kent-Wilkinson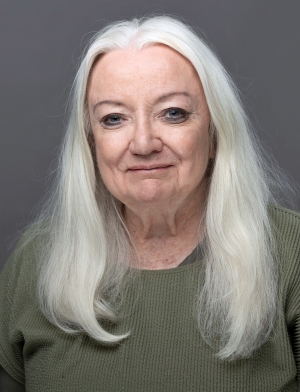 In 2014, six nursing students from Australia travelled to Meadow Lake, Saskatchewan to experience one-on-one contact with a health care system frequently used by aboriginal peoples.
Associate Professor Arlene Kent-Wilkinson said the University of Saskatchewan has a special agreement with a nursing school in Australia that allows for the exchange of students. Since 2008, the College of Nursing has been hosting up to six students at varying locations in July, while their counterparts in Australia do the same in January. "Canada and Australia are similar countries," Kent-Wilkinson said. "They have a similar history of colonization. It's good to compare them to each other." The university offers an indigenous and community-rural focus to nursing, which attracts students interested in those fields. The Australian nursing students received hands-on experience working alongside staff at the Meadow Lake Hospital and Meadow Lake Tribal Council's facilities. The group also made a trip to La Loche and met with several people managing the health care of Saskatchewan's northern residents. Kent-Wilkinson said the exchange is a valuable tool for the college because it seeks to expose its students to different cultures they'll encounter while on the job. "The exchange prepares them for global citizenship, personal growth, it improves nursing skills and provides them with cultural cognitives," she said. "They see another country's health care system in action and it allows them to think more critically." The students were also given a crash-course in Canadian and aboriginal history and learned about residential schools and the settlement of Europeans. Overall, the students said aboriginal peoples in Australia and Canada have similar government supports when it comes to the health field. Read more about the experience here.
Pammla Petrucka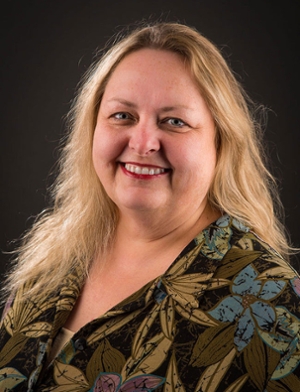 To really understand the health needs of a community, you need more than survey results and medical tests. You first need to understand their culture. That is what Pammla Petrucka and her team are doing in their work with youth at the Standing Buffalo Dakota First Nation reserve, a community of 600 people.
As with many First Nations communities, the people of Standing Buffalo Dakota Nation experience high levels of depression, substance abuse and school drop-out rates, which in turn affect health and well-being. Traditional intervention programs focus on the negative and have poor success rates, which may indicate these interventions are culturally inappropriate. Petrucka and her team began their research by seeking guidance from the community. The youth and Elders participated in 'sharing circles', something that's "analogous to a focus group except that, within the Indigenous context, everybody must participate," says Petrucka. After working with reserve leaders, the research team decided to provide cameras to the youth and ask them to photograph what they felt keeps them well (or unwell). Then, the researchers talked to the teens about what the photos meant to them. The researchers found richness and depth in the discussions with the youth. Pictures of things contributing to wellness ranged from nature scenes, such as sunsets, trees and rocks; to school playground equipment; to traditional crafts; to pictures of family members and community powwows. The researchers found these visual research approaches are powerful ways to explore health needs with youth. As a result of the project, photography is now used in the elementary school as a way to help kids communicate. It gives the kids a life-skill. And, it's a different way to communicate issues, challenges and ways of thinking. In a related research project, Elders are being paired with youth to encourage positive choices as a way to move from negative health outcomes. The researchers and the community hope by integrating aspects of Aboriginal culture into health research and interventions, they can build a healthier population. [Adapted from Canadian Institutes of Health Research profile]